This is a photo of a billboard designed and displayed by the "American Atheists":
As a result, Fox Friends Are Outraged Over Atheists 'Making Christmas Great Again'. Here's a sample of their "discussion" on the matter:
STEVE DOOCY: One of the country's largest atheist organizations is using his slogan to target Christmas!

AINSLEY EARHARDT: The organizers claim that their message is not anti-Christian!

BRIAN KILMEADE: I'm scratching my head right now.

DOOCY: Why is it making America great skipping church?

EARHARDT: Why do you care if people go to church and why are you offended if people go to church? Why are you telling people to skip church?

Why do you care if Christians find hope and love and peace when they go to church? Why do you spend all your time worrying about them?
Meanwhile,
The program director for the group American Atheists, Mr. Nick Fish, did his best to explain the billboard pictured above. He seeks to take the religious aspect out of the Christmas holiday and stress the other positives that a non-religious person can appreciate as well. One of the reasons he ascribes to the billboard is the increase in the number of self-professed atheists. Their numbers have grown in the last few years from 15% to 25% of Americans. Fish estimates that 40% of college-aged Americans are irreligious.
Think of it; Mr. Nick Fish is attempting to bring ALL people, even non-Christers, to have them come forward and celebrate the Holiday regardless of their beliefs or their non-beliefs. One might think that, in the spirit of the birth of their 'savior' Jesus Christ, that all Christians everywhere would welcome any and all to participate in their Holiday Season, that they might recall their Savior's admonition to "Love they neighbor as thyself." Apparently that's way too tall of an order for American Christers these days; apparently they'd rather stick to hating and fearing non-Christians, and to take offense at any of 'them' attempting to 'celebrate' their Happy Holidays. Oh, the horror.
Then there's this:
Corey Lewandowski: 'You Can Say Merry Christmas' Cause 'Trump Is Now The President'
Corey Lewandowski, Donald Trump's former campaign manager and CNN pundit, jumped on the 'war on Christmas" nonsense that's been promoted for over a decade on Fox News and told Sean Hannity, "…which you can say again, 'Merry Christmas' because Donald Trump is now the president. You can say it again."
YeeHaw! Thank all gods for the (s)election of Trump as our next "president"! Now we can say Merry Christmas instead of Happy Holidays, or Happy Chanukah, or Happy Kwanzaa, or Happy Saturnalia, or happy-any-other-blasphemous-day! With Trump as our Führer, we no longer have to fear being imprisoned for saying Merry Christmas! The War on Christmas endete (oops) is over, it's ended! Thank you Donald!
But always remember this: SANTA IS NOT BLACK, HE'S WHITE!!!
Racists Freak Out Over Black Santa At Mall Of America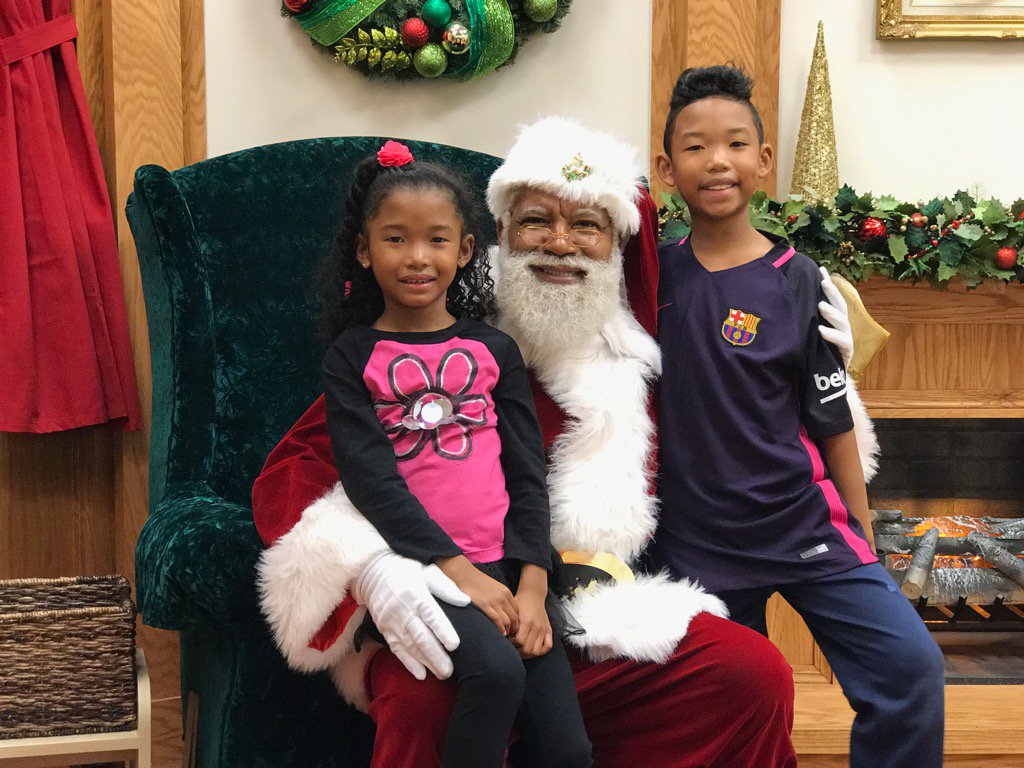 Oh how awful. How un-Christer. How un-White Supremacist. How un-Neo-Nazi. Thank god for Trump! He can fix it! Cuz he's gonna
Make Christmas White Again!
Yeah!
I'll not hold my breath in anticipation of such nonsense ever being imposed, however. Instead I'll celebrate the idea, the fact, and the reality that each and every day — holiday or not — belongs to EVERYONE! (Even Republicans. blah). No exceptions!
There remains one thing I'll never understand, though: why are so many of my fellow Amurkkkans so possessed by fear, by hate, by phobias of every imaginable sort? It makes absolutely no sense, no sense at all. Especially now, during the Holiday Season. Myself, I have NEVER felt that Christmas was a time to express and/or practice hate and fear, and when I see evidences all around, everywhere I look, I really have to wonder if National Sanity has finally fallen off the edge, that it's gone for good. One thing I do know for certain, however, is that Sanity will NOT return just because Trump is president. The opposite will, much to the delight of wingnuts everywhere (and to the pain of functioning gray matter), prevail.
Meanwhile, to any and all regardless of belief, race, color, nationality, etc. etc. —
Happy Holidays!
Happy Chanukah!
Happy Kwanzaa!
Happy Saturnalia!
Oh, and
Merry Christmas!
******
OPEN THREAD