Six to 10 million years ago: Ice-free summers at the North Pole
Finally, Republicans can tout real science that global warming is not a man-made event. It happened before millions of years ago.
See, it happened before, when man was not around in sufficient numbers to eff things up.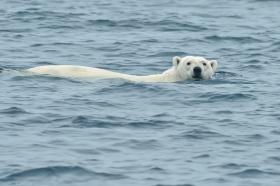 Open thread.